We're looking for a few good Associate Board members!
Meredith Pack, PR & Marketing Manager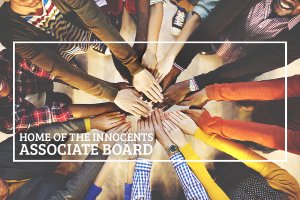 We're recruiting for a new volunteer opportunity! If you are between the ages of 25-39, love collaborating with a team and are looking for a fun way to engage with a nonprofit, consider applying for our Associate Board.
The Home's Associate Board works with our staff and Board of Directors on fundraising, brand awareness and mission-related activities. It also provides feedback on a range of issues affecting the Home, its staff, residents and clients. The group meets six times a year and provides members with an amazing array of ways to impact Home of the Innocents.