DOUGHJAMA Sunday at Hi-Five Doughnuts
Meredith Pack, PR & Marketing Manager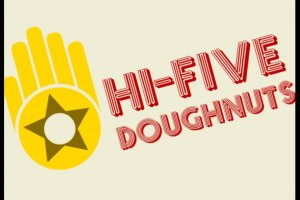 Relax and enjoy the day after Derby with #DOUGHJAMA! Let Hi-Five Doughnuts take care of your after Derby needs. You don't even have to get dressed! As a matter of fact, please don't. Come as you are.
On Sunday, May 7th, Hi-Five Doughnuts will be featuring two delectable after Derby treats. The first special, The Hair of the Dog, is a champagne cocktail doughnut. The second special, What Ales You, is a sausage doughnut sandwich will local beer glaze. A percentage of sales from these specials will benefit Home of the Innocents (#itsforthekidsman).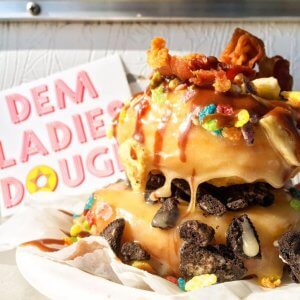 About Hi-Five Doughnuts
Just like their namesake, Hi-Five Doughnuts is a friendly hands-on celebration of sweet indulgence and local pride. Owners Annie Harlow and Leslie Wilson began their journey in 2013 with two tables and a tent. At Hi-Five, customers can build their own creations with a number of glazes and toppings to choose from. In addition to building your own doughnut, you can also choose one of the many daily specials. Find them at 1011 E. Main Street, in the heart of Butchertown, just down the street from the Home!