Trivia Night benefits the Home!
April Hall, Development & Outreach Coordinator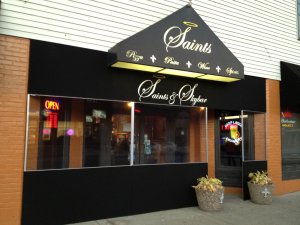 Join us for a night of trivia fun! The Honorable Order of the Blue Goose – Kentucky is hosting a Trivia Night PM to benefit Home of the Innocents. The cost is $20 per person (team of six players). Included in the cost are a pizza, pasta and salad buffet as well as tea and soft drinks. There will be a cash bar available.
When: Thursday, February 9
Where: St. Matthews Sky Bar (at Saints Pizza Pub), 131 Breckenridge Lane
Time: Social Hour/Registration begins at 5:15 PM; Trivia from 6:00 PM – 8:00 PM
To RSVP, email bluegooseky@gmail.com by February 7.
Checks can be made out to:
HOBGI
9009 Sagebrush Court
Louisville, KY 40228