Show your support with flowers!
April Hall, Development & Outreach Coordinator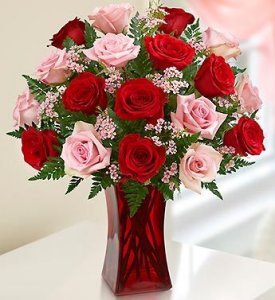 Valentine's Day is less than a week away! When shopping for flowers for your loved ones this year, we ask that you consider purchasing from Nanz & Kraft Florist. In addition to the beautiful floral arrangements, Nanz & Kraft also offers a unique online fundraising program to benefit non-profit organizations in Jefferson county called Helping Hands.
Helping Hands was designed as a way for the florist to continuously give something back to our community all year long. With each online order, you can select a charity and Nanz & Kraft will make a $2.00 donation to one of the participating organizations. Simply check the box that reads Helping Hands at the bottom of the payment screen on the order form. You can then select Home of the Innocents to receive the contribution. The Helping Hands program encourages customers to take advantage of our service when sending flowers across town or even around the world online.
Spread love to your favorite non-profit as well as your loved ones this year and shop Nanz & Kraft!