Make holiday magic for Aftercare!
April Hall, Development & Outreach Coordinator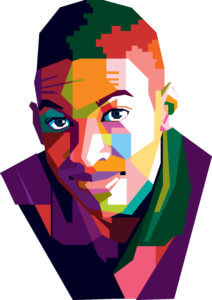 Every year, we host our Holiday Magic program where our kids' holiday wish lists are matched with wonderful donors from our community. We are able to provide Christmas to over 600 of our kids and families we provide services for every year! This year, we are extending our Holiday Magic program to include our Aftercare families.
Through our Holiday Magic program, we will provide our Aftercare clients with the items they need to help them succeed in their new lives. We have four different categories with which donors can be matched: Single and Homeless, Family and Homeless, Single and Housed, Family and Housed. Items include essentials for these families, from a coat and blanket for a homeless client or a vacuum and towel set for our clients that have been newly housed. With only five items per list, you can easily make their holiday a special one!
Our Aftercare program provides services to young adults between the ages of 18 to 24 and their children. We provide the kind of care and education that can make a huge difference in young people's ability to care for themselves and their families.
Our experienced and dedicated staff help Aftercare clients develop independent living skills, enroll in and complete education, access community resources, seek affordable housing and access mental health services.
Please consider being matched with an Aftercare family this holiday season. Email April Hall at ahall@homeoftheinnocents.org and put Holiday Magic for Aftercare in the subject line of your email to request a wish list! If you have a preference on the type of family you are matched with (ie. Family and Homeless) please include that as well.