IPA Launches new Reach for Kids Event
Lindsey Robinson, Social Media Intern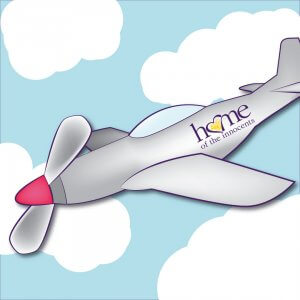 Help us "Reach for Kids" at Bowman Field this fall! The Independent Pilots Association (IPA) is sponsoring a 4-mile Run/Walk as part of the 2nd Annual Aviation and Military Heritage Festival at the airfield on October 14. Five dollars from each registration fee will benefit Home of the Innocents, which has been chosen as the IPA's Reach For Kids designated charity.
The Home uses donations to provide our children with the best professional staff and modern equipment, as well as housing and other necessities. The five dollar donations from every 35 participants in the Run/Walk will provide an average night of care for a child, so encourage your friends and family to attend!
This fun event offers more than just a chance to support our kids. Registration also includes a pancake breakfast and entry into the aviation festival for both Saturday and Sunday.
"This is a means by which we can continue the strong Reach For Kids tradition and be part of an event that celebrates and honors the aviation community, the historic airfield, and our military service members and veterans," said IPA President Bob Travis.
Those who can't attend don't have to miss out on helping our at-risk and medically complex children! All contributions through the event's donation link will directly benefit the Home.
Register for the walk: https://runsignup.com/bowmanfield4miler
Direct donation link: www.bowmanaviationfest.com
More information on the Aviation Festival: https://runsignup.com/Race/Donate/KY/Louisville/BowmanField4Miler