Holiday Planning
Steve Milburn, Ed.D., Planned Giving Manager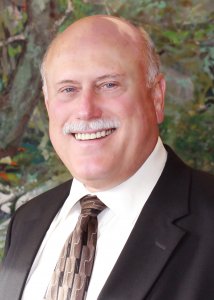 In my role as Planned Giving Manager, I spend a lot of time talking to people who have been supporting the Home for many years with generosity and great care. I also spend a lot of time thinking about the value of having a plan in place, so that the Home will enjoy the support of our loyal and generous donors forever. This type of planning for the future ensures that their interest and support of the Home will continue, long after they are no longer able to provide it in person. During the Holiday season, it strikes me that a good plan for the Holidays is also essential for ensuring that all bases are covered and that you accomplish all that you envision for you and your family.
I was much older and already had my own family before I realized a key factor in a successful holiday season-perhaps the most important factor. Planning.  I came to understand that really good holidays don't just happen-you have to plan for them. You don't buy the tree on Christmas day. You don't wait to go shopping till Christmas Eve. In fact, if you plan well, you can get all these things done in a timely fashion so that you can actually relax and enjoy the holidays.
Here at the Home, we are fortunate to have many caring, giving people who support our children in fantastic ways. It is very rewarding to hear people's stories about how they first became involved with the Home and how they began supporting the work here. I have heard over and over again many people express the wish that they could do more. This generosity and giving spirit is very gratifying and renews faith in the basic goodness of people. I truly believe that most of our donors would like to do even more for the Home.
But, again, this kind of effort just doesn't happen, but requires some thought and a plan. And the result, like a well-planned holiday, can be wonderful. So consider this a little holiday message about the value of planning to ensure that good things happen. Here at the Home, many of our great donors have made a plan that will ensure that their financial support of the Home will go on forever. Just like the Holiday season comes around every year, your tradition of caring and support for the Home can continue as regularly as the holidays and bring joy and happiness right along with it.
If you would like to talk about ways that a gift could help you achieve the goal of providing forever support for the Home, call me at 502.596.1064 or email smilburn@homeoftheinnocents.org.