You painted your heart out for Home of the Innocents!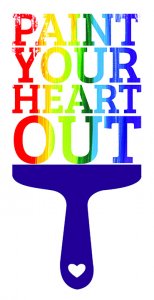 #paintyourheartout
Thanks to the generous support of our community, we raised more than $32,000!
Check out the mural, completed in six days but condensed to just over a minute!
Thank you to our sponsors!

Participating Vendors
Food
Flavaville
The Gastro Gnomes Food Truck and Mobile Catering
Steel City Pops
Butchertown Grocery
Rooibee Red Tea
Dark Side of the Brew Coffee
Cotton Candy by Steve Rose
If your business is interested in sponsoring or participating in future events, contact us at 502.596.1025 or mmclaughlin@homeoftheinnocents.org.